Are you trying to get more customers to visit your shop? Do you want to get more sales for your business via Internet marketing? This training workshop is meant just to do that. Learn the "what, why, when and how" of online marketing – what is online marketing, why should you use online marketing, when should you do marketing, how should you promote. In just 8 hours, you'll learn how to promote and advertise your business online and reach out to thousands of people on the Internet with the least cost possible. This is a hands-on workshop that teaches you not by talking, but by doing it, step-by-step.
Join this workshop and learn powerful Internet marketing skills to get more customers, with minimum cost

What You Will Learn
This course is a hands-on step-by-step workshop that will teach you how to market and promote your offline and online business, with little cost
You shall learn different digital marketing strategies – social media marketing, Search Engine Optimization (SEO), email marketing, affiliate marketing, content marketing, online press release, Facebook Ads and Google Adwords
Discover secrets on how to advertise your business without paying a single cent
Find out the do's and don'ts of online marketing
Avoid the common marketing mistakes that inexperienced marketers usually do
Discover how to get followers/likes and increase your social media marketing reach
Learn the secrets to getting your website on the first page of Google
Learn how to get people to sign-up for your email newsletter and how to time your email delivery to maximum exposure
Find out how to recruit affiliates and get people to help you sell without upfront fees
How to engage with potential customers online and how to make them believe in your business and buy your product
Learn to measure your online visitors and find out detailed information about their demographics and habits
BONUS: Discover 8 mind-blowing free online tools that could save you thousands of Ringgit in your business
---
Pre-book Your Seat Now!
Date and Venue in Kuching Will Be Announced Soon
---
Trainer Profile – Melvin Wong (Sarawakian)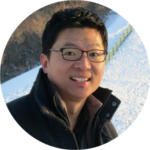 Current business mentor at Magic Sarawak and the South Bay Entrepreneurial Center in Los Angeles. Also a mentor at AngelHack US
12 years of online business experience in 17 countries – U.S, U.K, Finland, France, Australia, Israel, Hong Kong, Singapore, Taiwan, Malaysia, India, Indonesia, Philippines, Brazil, South Korea, Japan, China
Owned 16 online products and services
Former CEO of FanXT/Just Mobile, an online game and mobile apps company that was acquired by an American/Japanese company in 2016. This company owned an MSC-status with tax breaks for 10 years
Sold eMemorial, online memorial website to The Star, Malaysia's No.1 English newspaper (2016)
Bachelor of Engineering (Honours) from Nottingham Trent University, U.K (2001)
Country representative in Global Entrepreneurship Week event in the White House in U.S (2012)
Country representative for 3 weeks of entrepreneurship program, hosted by U.S State Department in U.S (2012)
Speaker at Global Entrepreneurship Summit, officiated by U.S President Barack Obama (2013)
Winner of RM1 million investment in Make The Pitch business reality TV show in Malaysia (2012)
2-time grant recipient from MCMC's Networked Content Development Grant (NCDG)
Speaker for iGaming Congress in Macau (2012)
Trainer for SingTel telecommunications company in Singapore (2009)
Mentor for Malaysia Developers' Day hackathon with MCMC and AT&T in Malaysia (2013, 2014, 2015)
Judge and mentor for D3 mobile apps hackathon (2014)
Mentor and judge at Appster Boss hackathon (2015)
Over 1,100 answers on Quora.com
Trainer's Awards
Winner of National Intellectual Property Awards – Malaysia, 2014
Global Innovation Through Science & Technology (GIST) Excellence Award (Top 1% of 1,500 GIST ventures in 54 countries) – U.S, 2013
Winner of TIE Global All-Asia Business Competition – India, 2012
Winner (Merit) of MSC Asia Pacific ICT Awards (APICTA) – Malaysia, 2011
MIPTV Finalist for Content 360 Competition – France, 2010